It's giveaway time!
Enter for a chance to win this tentacle-tastic crochet pattern from Manda of knottyfingers!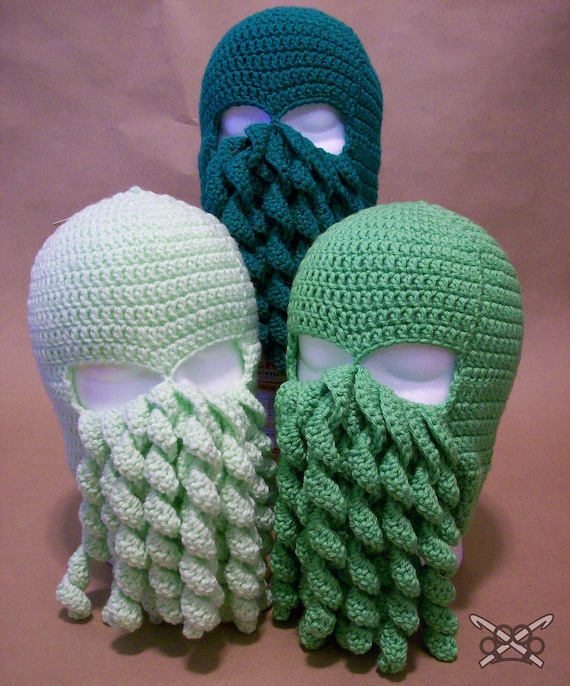 "This 9-page PDF pattern features clearly detailed instructions for sizes (SM-LG) in standard U.S. crochet stitch abbreviations.
In addition, there are 12 full-color photos to help you create your very own mask of malevolence!
Great for beginners to intermediate crocheters."
Prize value : $5
Halloween and winter are right around the corner, and this giveaway kills those two birds with one stone!  Creepy and warm all in one!
And if you're in the market for some crocheted awesome, be sure to check out the knottyfingers shop! Chainsaws! Human centipedes! Cheeseburgers!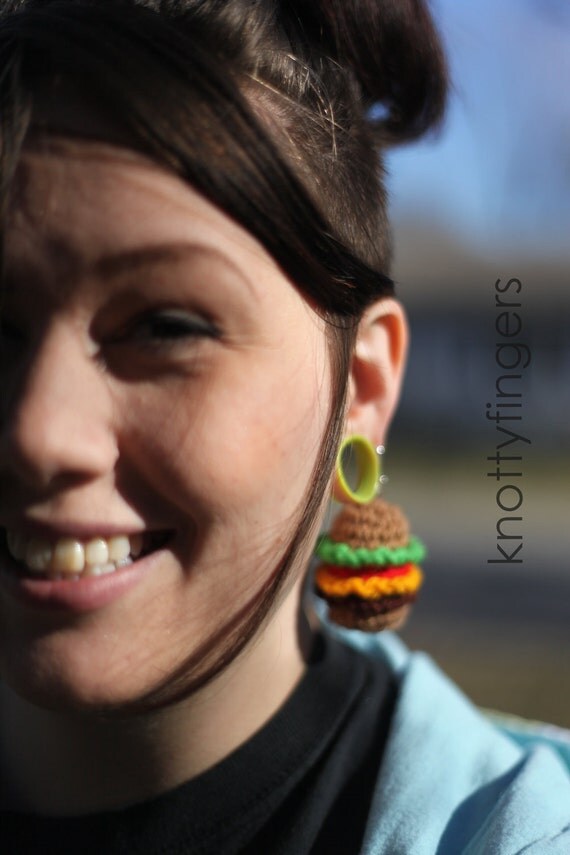 I have the burger keychain and necklace, and not only are they cute, they are fun to squish!
SQUISH SQUISH SQUISH SQUISH… BITE!
Find more about knottyfingers here:
Shop
Blog
Facebook
Twitter
Deviantart

Giveaway Info:
knottyfingers is giving away one PDF crochet pattern.
There are lots of ways to enter, so even us lazy folk have a chance at winning!
This contest will close on September 26th at 11:59 PM EST. I will randomly select one winner after the contest closes.
You MUST comment on this post with your entries as you complete them.
If you do not comment, I will have no way to count your entries.
How to Enter
Follow knottyfingers on Twitter
This entry is mandatory! There a lots of bonus entry options below, but you MUST complete this entry method or the others won't count.
Please include your Twitter name in your comment
Bonus Entries
If you have Liked/Followed/etc. WhatTheCraft in previous giveaways, you can still use those as bonus entries, but you still need to comment saying you have done so.
On Facebook:
Please include your Facebook name in your comment
On Twitter:
Please include your Twitter name in your comment
Other Ways:
PLEASE make sure you include a valid email address on the comment form so I can get in touch with you if you win!
This giveaway will end at 11:59 PM EST on Wednesday, September 26th, 2012.