I thought I never had much use for a cup cozy- I like my hot drinks to scald my mouth AND my hands.
And then one frigid January day I was trying to enjoy an equally frigid smoothie, and I realized I was shivering from having to hold the freezing cold glass in my bare hands.
AHA!
So when Nizel of StitchCrafty4U offered to send me a sample for review, I went straight for the cozies.
Perfection! The cozies have 2 buttons with an elastic closure, so they're sure to fit any size. I felt the heart print was excellently timed for Valentine's Day, which is just around the corner!
The major bonus here? Her cozies come as a set with little handwarmers! I think Nizel understands the true calling of the cozy!
The handwarmers are pure genius. I have something similar that's much bigger that I use when my neck and shoulders get sore from my perpetual slouching, but these little guys are the perfect size for pockets!
Everything came wrapped in a cute little bag, perfect for gifting!
Speaking of gifts and Valentine's Day, her cozy sets are on sale right now for only $8 ($3 off ). Go check out the StitchCrafty4U shop!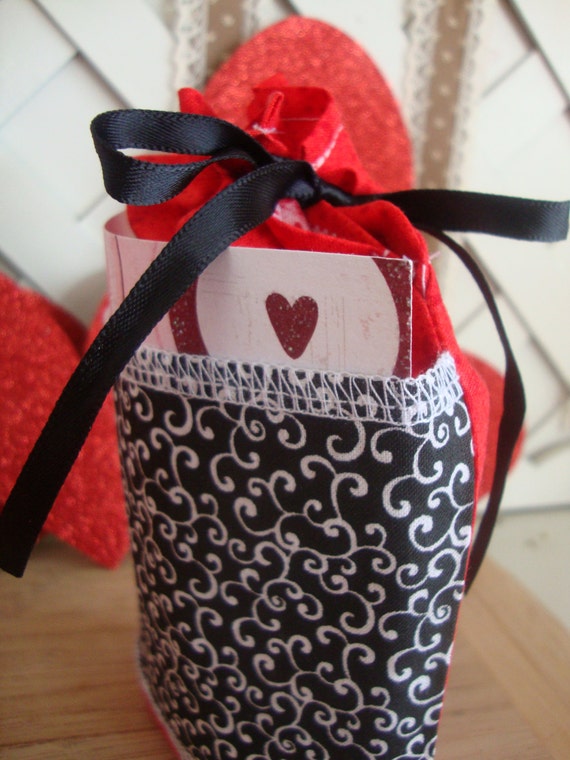 And don't forget to swing by the StitchCrafty4U Facebook!
If you're a handmade artisan and would like to send a sample for review, please contact me!